OIL AND GAS
Oil and gas extraction frequently occurs under operational conditions that demand technical flexibility. Harsh environmental conditions, which are sometimes aggressive, in highly contaminated facilities, represent special challenges connected to the plant reliability.
Seepil Valves team offers the most restrictive procedures of the main universal manufacturers, searching for long term reliability. We offer robust solutions dimensioned to each specific application.
PETROCHEMICAL
The petrochemical industry processes crude oil and natural gas, and this process demands a high reliability of its plants and components. Operating in harsh environments is usual for us, mainly if are considered the conditions of high temperature, pressure and continuous cycling.
Our maintenance team is ready to the field attending, since the material selection, special painting and high cycling systems.
MINING AND STEEL INDUSTRY
Mining operations demand application of special equipment due to the abrasion and corrosivity of the environment in which the practice occurs.
Seepil disposes of highly advanced technologies to provide the highest reliability, performance optimization, enhancement in terms of equipment useful life and the reduction of the costs of maintenance, achieving the best rates even on the most severe applications.
PAPER AND CELLULOSE
Seepil disposes of a long experience in services on this area and it reaffirms our capacity to adapt to the most restrictive rules regarding sanitary health and safety.
Metallurgical aspects on this business area are extremely specific, where asepsis is a major factor for the success of the operations. Our technologies are totally adapted to this reality.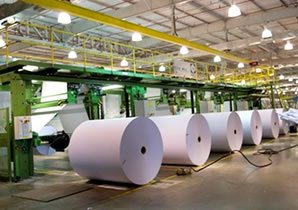 SUGARCANE
It is a kind of industry that deals with the intensive use of water. Besides that, the product process is overly aggressive in metallurgical aspect, because it requests an expertise, dedicated to the study applied, to the valve maintainer.
Tanking systems at the plants are another specific question to get attention once it also demands a high specialization of the maintenances.
Seepil is ready to attend this market in its fullness, considering the system at all: from processing to the storage.
PHARMACEUTICAL
It is a specific area responsible for developing several licenses, but it is restrained to professionals that operate them.
Normally, this field of activity involves long processes that consist of equipment development built with superalloys and high degree of asepsis.
Seepil has a significant experience in assistant to the main factories of the country, highlighting the flexibility on the service offered by us.
Do you need maintenance, calibration and technical assistance in valves and industrial equipment?